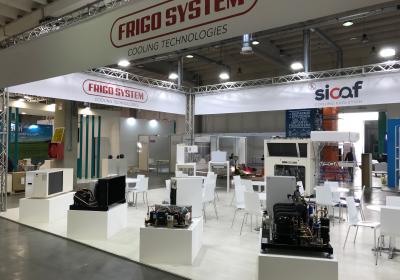 All set up and ready to go here at Refrigera 2019!

We are in Piacenza for the only event in the Mediterranean area dedicated exclusively to the entire supply chain of the industrial, commercial and logistics refrigeration sectors and it will represent - with an innovative and specific industry vision - the topics, contents and excellences of a leading market both nationally and internationally.

Don't forget to visit us starting from tomorrow during the trade show! 
Find us at stand B38-C37!